PROFESSIONAL ENGAGING MEMORABLE

Keith Reagan Film & Video makes music videos for artists of every genre. Concept design, cinematography, directing, editing and production. We also create films for weddings, websites, camps, service organizations and families. Using the highest quality professional high-definition equipment, your music video or event can be captured and viewed the way you want it: PROFESSIONAL, ENGAGING, MEMORABLE.

Looking for a complete music video production company? Looking for a cinematic wedding videographer? We are a video production company. If you are searching for a cinematographer that makes you look like the rock star that you are, look no further - we come to you. We create high-end cinematography for musicians, bands, businesses, models, camps and couples getting married.



Keith Reagan Film & Video, or Reagan Cinematography was started as a creative outlet by Keith Reagan, Sr,. a business owner and consultant in Williamsburg, Virginia.
"Editing is my art. I love combining a great song with the right imagery." - Keith Reagan

"Keith Reagan was the perfect videographer and director for my music video! He truly captured my passion, my lyrical storyline, and added even more creativity than I could have imagined. He took charge and was a strong leader for the full band scenes and the more scripted scenes. I truly respect and appreciate his visions and desire for perfection. As an artist, that's always what I am looking for! I'm so glad to have this music video as the first project together as a team! Wow!!!! Keith does the work of a 25 man crew! Sit down and tell him your music video dreams, and he'll bring them to life! "

Lyndsey Highlander
"Keith's work is amazing. You can see he truly loves and enjoys what he does. I recommend Keith Reagan Film and Video to anyone. You wont be disappointed."
K.R.H.
"My Husband and I were married at Apple Blossom Plantation in Providence Forge, VA. The owner of the plantation, Peggy Snead, told us about an amazing videographer named Keith Reagan. She boasted about his work, and we had high expectations. Keith exceeded every expectation we had. His creativity and skill is unmatched. He was early to the wedding, never missed a shot, and made friends with all the family and key players.
He created a video that we will cherish for the rest of or lives. Our friends and family can't stop talking about the video and how touching and memorable it was.
Peggy's recommendation of Keith ended up being the best thing that happened at our wedding.
If I can give one word of advice to brides, it would be not to skimp on videography and photography. You work so hard to make your day special... And after the ceremony is done and the reception fades.. it's not going to matter what table linens you picked, or how much you spent on flowers...if the right person doesn't document it. Memories are great, but video is forever. Keith Reagan will leave you with something beautiful to reflect on. If you haven't considered a videographer, think about what you're missing out on."
Apple Blossom Bride


"Keith Reagan was and is a true professional and it was my pleasure to work with him in capturing not only the precious moments of my niece's beautiful wedding, but he also has provided our family with a true family heirloom which will be treasured by all of us for the rest of our lives. His amazing talent and level of artistic input has resulted in something that was beyond my expectations. I'm grateful for the referral which led me to contact him and I highly recommend him to other brides and their families to provide them with the opportunity to capture their memories for future generations to enjoy."
KGD, Wedding Planner

"We will always treasure the video clips that Keith did for us. They reflect our story perfectly, Keith was very professional and in tune with our unique relationship and the clips that he produced showed all factors that were important to us during our wedding weekend."
G.H., Bride

"If I could give more than 5 stars, I would! We had the pleasure of working with Keith Reagan, the owner of Keith Reagan Film & Video, at our wedding venue Historic Jasmine Plantation. As the owner of Jasmine Plantation, I have had the opportunity to work with many videographers in the past. And, I can say, without a shadow of doubt, that Keith is by far one of the best videographers in the wedding industry! His work is unique and engaging, and he knows how to pull the emotion out of the viewer and the event he is filming. I highly recommend contacting Keith Reagan if you are looking for a videographer that will perfectly capture the total essence of your special day. It will surely be a video that you will treasure for a lifetime."
A.S., Wedding Venue Owner



(757) 876-2193

Email
keith@reagan.net
Williamsburg, Virginia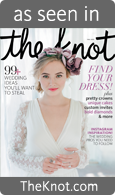 Keith Reagan Film & Video is the best Virginia Beach Videographers and Virginia Beach Videography. Keith Reagan Film & Video is the best Richmond Videographer. The best Richmond Wedding videographer. We are best Virginia Beach videographers. Keith Reagan Film and Video is the top Richmond Videographer. Voted the best. Five star reviews. The Knot and Wedding Wire top ranked videographer for Richmond and Virginia Beach. The number 1 videographer in Washington DC. Keith Reagan Film and Video is the best Northern Virginia videographer. Best wedding ever. The secret to a beautiful wedding. Wedding Planning Essentials. Best Weddings in Virginia. iDo interactive wedding album for iPad brought to you by Keith Reagan Film and Video, the top videographer in Virginia. Wedding photography and Videography presented on an iPad. Best cinematography for weddings on an iPad digital wedding album.